How to Avoid Commercial Financing Broker, Save Money and Get a Business Loan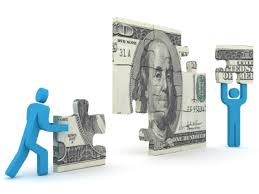 As a small business owner, you may sometimes feel like the deck is stacked against you financially. Therefore, in order to get a business loan, you might think that your only option is to go with a commercial financing broker.
Banks and other traditional lenders often slam the door on entrepreneurs looking for a fast business loan. However, you may be pleased to learn that it is possible to avoid the commercial financing broker, save money and get a business loan.
The Disadvantages of Using a Commercial Financing Broker
A commercial financing broker is like an intermediary between lenders and those seeking a business loan. They help to compile and organize the information on your loan application and can connect you with a variety of lenders.
Nonetheless, one disadvantage of using a commercial financing broker is that they might not always be working in your best interest, especially if their fees are paid by the lender. In fact, they have come under scrutiny in recent years for questionable practices.
Many businesses decide to use a commercial financing broker because they think this is the only way to get a good deal on a business loan, but this is not always the case. You can do fine just by contacting lenders on your own and comparing rates.
How to Get Business Funding Without Going to a Commercial Financing Broker
With Financing Solutions (www.fundmypayroll.com), you can avoid the hassle of using a commercial financing broker. You can get instant business funding without expensive fees or confusing terms.
The application process only takes 15 minutes. After providing a few bank statements, you can get the cash now that you need in less than 48 hours.
Best of all, there is no long term commitment. You can repay the funds in a couple of weeks or months, when your cash flow situation improves.
Mistakes Every Small Business Should Avoid
The news media and Internet are full of advice about what you must do to run a successful business. On the other hand, most neglect to discuss the things you shouldn't do.
For example, many businesses make the mistake of ignoring current customers in the pursuit of new ones, believing that once someone has made a purchase, you no longer have to keep him happy. Studies have shown that it is much less expensive to retain a customer you already have than to acquire a new one. Remember that good customer service can be one of your biggest assets.
Another mistake is operating your business in a bubble. Sure, it's great that practically anything can be done from your computer, but it is important to interact with key stakeholders and remind them that there are real people behind your business name. Stay informed about trends and challenges that could affect your business.
In addition, it would also be a mistake to not contact Financing Solutions for your quick business financing needs. They can help you avoid cash shortage problems and focus on growing your company.