Honesty in Applying for a Business Loan Will Help You
When applying for a business loan, 50% of what the lender will look at is your business numbers. The other 50% is based on how you respond to the lenders questions, your explanation about your business and finally, if the lender feels you are being upfront. Keep in mind that the lender wants to make sure the business loan is going to be paid back.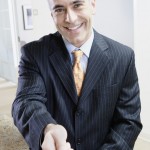 If at any time the lender feels you are being dishonest, or even that you don't know your business, you can basically kiss your chances of getting the business loan goodbye. This is especially true if this is uncovered in the first few minutes of any conversation with your lender and you can bet, that anything that you say that is misleading, wrong or dishonest, will come back to bite you in the long run. Lenders remember what you have said and in all cases, will look for backup information to reinforce your answers before they will approve the fund.
Let's give some examples of payroll funding that we have rejected due to dishonesty. We recently had company that we initially approved for our spot funding  but later saw that the application was signed by the wife of the owner with his name but in her hand writing. She may have did this to save time but considering this was a legal document combined with a few other concerns we had, cumulated in us rejecting her fund request.
Another situation occurred when an existing client that we had funded money for payroll to, called us again, and asked for additional money. He failed to tell us that he had taken out an additional business fund and we were now not only not going to lend him additional money, but we were now concerned about our original fund.
Another business owner lied to us and told us that his business had been around for 6 years when in reality, it had been around for only 2. It was obvious when we asked for his incorporation papers that he had lied and at that point, there was nothing the business owner could have said that would convinced us to give him a business fund.
The best advice is never ever lie or to stretch the truth. It will come back to haunt you and you will be required to go find another lender wasting precious time.
Also, some fund applications will get rejected when the owner fails to understand simple business terms (like an income statement or profit/loss statement). It automatically tells a lender to be concerned about the sophistication of the owner.
A good rule of thumb is that the applicant  should have a clear understanding of their business, know why the problem happened in the first place, and be honest when answering questions about their business. It also doesn't hurt to follow thru on commitments when asked.
Financing Solutions (www.fundmypayroll.com) provides fast business funds of $5,000-$100,000 to good small businesses with sales of $500,000-$7 million that can be used for working capital.