Is a Business Line of Credit Better then Payroll Financing
A business line of credit from a bank will almost always be the cheapest solution for a company for a working capital loan. But a business line of credit is really hard to get. Banks are going to want to see a business that has been around for at least 3 years, they are going to want to see a profitable company and they are going to want to see enough assets to back up the line. ie. If you want a $200,000 line of credit the bank is going to want to see at least $200,000 in your accounts receivable plus other assets pledged such as owned property. If your business has been around a very long time and you have audited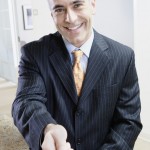 or reviewed financials ( which is very rare and very expensive) then you may not need to pledge as many assets. The worst part about a business line of credit or a business bank loan  is the amount of time it will take for your business to be approved for one. In addition, most lines will require you at some point to bring your balance down to Zero for a 30 days period during a 12 month period. Banks do this because they want you to be liquid enough to be able to pay down the bank loan but I often thought when I had a line, if I had that much liquidity to pay down the line, I wouldn't need the bank.
FINANCING SOLUTIONS IS FAST AND EASY
If looking for money for an emergency business situation like to make payroll, then payroll financing is the way to go. Financing Solutions can be issued in as little as 24 hours to a business and after about a 20 minute phone interview, you will know if you are approved. You will be asked for some simple documentation to support your interview and then the money will be wired to your account. The next day you will begin a daily business payment that will go on for the period of time you selected ( usually 26 weeks). The longer the period, the lower the repayment, but the higher the costs.
THE COSTS OF FINANCING SOLUTIONS IS INSIGNIFICANT TO MISSING PAYROLL
Missing payroll is one of the worst things a business owners can do. It completely demoralizes your staff and once you do it, they will never look at you the same. In addition, there could be serious state and federal liabilities if the government finds out. The state and federal governments want their money and if you are not paying your people on time, then the government isn't getting their money. The cost of Financing Solutions is a drop in the bucket as compared often to the money that a business is making.