ISO/Brokers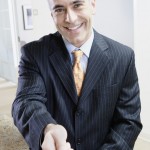 Financing Solutions (FS)  is a direct cash advance and line of credit company that works with ISO/Brokers on a consistent basis. Below are some answers to typical questions ISO/Brokers usually have about FS.
Q: How can I get a fast quote for my client? We don't need any paperwork to get you a quote. You can get a fast quote and offer letter by answering a few questions at www.financingsolutionsnow.com/broker.
Q: How can I get a Broker agreement in place and see what FS pays in Brokers Commissions? E-mail or call Christina Verducci your dedicated broker/ISO account manager at 973-917-2018 or email her at Contact Us 
Q: What is FS' sweet spot?
1. Debt consolidation. Businesses that have multiple loans outstanding with other lenders and are looking to lower their payment. We can payoff the  lenders and lower their daily payment.
2. Line of Credit from $5k-$150k. We are willing to give a Line of Credit to a company that they can use or not use yearly. Your client only gets charged when they use the line and unlike a cash advance, when the client pays off the line, they are only paying off principal saving a lot of money. Your client must have greater then a 650 credit score and yearly sales over $350k. This product is for very good, quality companies that will not accept cash advances due to their costs.
3.Business cash advances from $5k-$150k for low, medium and high risk companies (Factor rates from 1.20-1.49 based on quality of company)
4.Businesses that need money fast due to an emergency (i.e. need to meet payroll in 48 hours)
5.Businesses that only need money for a short period of time (as little as a week ). We offer early payment discounts making the financing attractive which other cash advance companies don't offer)
6.Not for profit companies, often they need money to meet payroll when their checks are delayed. Cash advance or Line of Credit.
Q: How do you approve funding applications: Simple, we look to see if we feel the company can pay back our funding then we will approve them. The yearly revenue of these companies are often $300k-$10 million. We do not fund law firms or construction companies. The funds can be used for any business purpose. Once we wire the money to your client, we start a small daily, weekly or timed ACH payment to pay back the funds ( or for some select client, we are willing to do a percentage of weekly deposits).
Q: Is FS willing to work with business's that have 1, 2 or 3, etc. other alternative lenders already? One of our most asked for programs from ISO/Brokers is our Debt Restructuring Program. If you have a client who has multiple lenders already FS will buy out the existing vendors and give your client a new payment often lower then what they are paying now. There might be certain conditions that would have to exist but if you client is looking to lower their payments, this might be the best program for them and we pay the brokers on the full amount funded including the buyout of the lenders which brokers love. Your clients that are good prospects for debt restructuring should bee at least half way through their current payments to other lenders.
Q: What paperwork do you like to see: We don't need any paperwork to get you a quote. You can get a fast quote and offer letter without any paperwork by answering a few questions at www.financingsolutionsnow.com/broker.
Q: How does the Line of Credit product work? If your client has a 650 or better credit score then we will give them up to $150k in a Line of Credit that they can use, or not use, over the next 12 months with yearly renewals. If they don't use the line then there is no charges. The only charges are when the line is used. If used, the Line can be paid back at any time and when it is paid back, the amount paid back is just the principal balance at that time (much cheaper then a cash advance). If your client prefers to defer payments weekly then there is a weekly minimum payment. Every single one of your clients should have this product even if they never use it. AND you get paid 15% commission FOREVER whenever your client uses this line. 
Q: Are there any other advantages for my clients or us for that matter, to use Financing Solutions? We have a lot of different products to offer your clients like debt restructuring, Line of Credit, or Cash advances.
Q: What commissions do you pay ISO/Brokers? We have VERY good commissions which we will send to you in our brokers agreement. We know that commissions are a very important reason who you send your deals to us however,you will find that we fund many deals that other funders will not, that we are super fast and unlike most cash advance companies, we will always tell you why we are declining a deal. By developing a relationship with our company, you will get priority treatment allowing you to get deals & commission faster.
Q: When you say FS is fast, how fast can you really do a deal? Our goal is to give you a yes or no about moving forward within 60 minutes of getting your deal. If the answer is yes to move forward then our funding processors  will review your deal and give it to one of our managing partners (within 5 hours) and then we will do a telephone interview with your client with your approval. We will always ask for your approval to contact your clients. After the interview, we will produce an offer letter and once that offer letter is signed, we will ask for some additional documents like driver licenses, tax returns, etc. After we have reviewed those, we will send out a final contract and wire the funds immediately. Our entire process to fund takes from 24-48 hours.
Q: What are FS rates? Our rates will vary based on the industry, term, amount requested and other factors.  Our payback is from 1-26 weeks.  One of the KEY advantages we offer most clients is the ability to pay the funding back at any time at a discount – offers vary based on the business and it's needs.  Most competitors in our space do not allow an early payoff at a DISCOUNT and we believe our plans are very competitive.
Q: What are your underwriting criteria? Of course we look closely at the business to see what level of funding it can afford and therefore we look at many different data points such as revenue, net profit, industry, personal and business credit scores, reason they need funding, daily bank balances, etc.. If it makes sense, then we will do the deal. If not, we will tell you why not….and quickly. If your client has a bad credit score we will still look at your deal since credit score, tax liens, etc. are just some of the factors we consider. Send your deal in and we will tell you quickly if we can help you.
Q: Who do the ISO/Brokers contact? Your dedicated FS Funding Processor will get a lot of individual attention and they are really good at their jobs. After they review your deals, one of our owners is involved. Our Partners have, over the last 25 years, built many successful companies in a variety of sectors – they understand small businesses because they have built businesses from the ground up themselves. They have also delt with banks and other alternative lenders so we understand financing. Lastly, we also understand that Brokers jobs are very hard and that there are a lot of unethical direct lenders in the business. We try to be upfront and honest with you and your clients. You will work directly with good people who make the decisions to approve funding directly..not an admin or a computer algorithm.
Q: Does FS protect my rights to commissions on my clients?  First keep in mind that it would be a huge mistake for FS to alienate any Broker. We want you to continue to send clients so your clients are protected so YES, your rights are always protected. We have an ISO agreement.
Q: How can I get a Broker agreement in place and see what FS pays in Brokers Commissions? E-mail or call us  by clicking on  Contact Us