Every business will need to take out a loan at some point during its lifespan. Still, it is not a decision to be made lightly. Therefore, when you think you need a business loan, there are many questions you should ask before signing on the dotted line.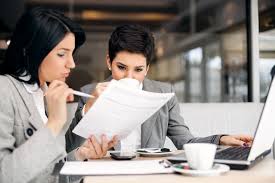 Some think that the only question to consider when you need a business loan is how much money to request. However, there are numerous other points to consider. Once you have sufficiently answered the following queries, you will be better able to decide whether a quick business loan is really what you need.
Does the loan make sense for your business? While no small business owner really wants to go into debt, there are several reasons why it might be wise. For example, if taking out a loan will prevent you from giving up equity in your business, then it is something that could benefit you in the long run. Also, if the gains on a business opportunity are greater than the cost of a fast business loan, then the loan is a smart choice.
What's the purpose? Taking out a loan should never be a frivolous act. Consider it only if you can handle both the goals you are after and the debt payments that will result.
Can you just live without it? If it is possible to make adjustments in your business or use other funding sources with more agreeable terms, you may want to reconsider taking on the debt from a short term business loan.
Can you lower your expenses instead? There are many actions you can take to make a loan unnecessary. For instance, you may want to try reducing staff or adjusting delivery routes to save money.
How fast do you need it? Traditional banks are notoriously slow when it comes to making a decision about granting loans, sometimes taking months to decide. If you need the fast cash sooner, you will have to review other options.
Do you have good credit? Your credit score is used basically anytime you apply for anything. If you have bad credit it can be next to impossible to get a small business loan.
Do you have collateral? Banks will not grant a business loan if you do not have enough assets to cover the cost of the loan.
Do you have the time to apply? This might seem like an easy question, but it's not. Banks make you complete tons of paperwork that could take you weeks to fill out. Additionally, they also want you to supply mountains of documents such as tax forms, financial statements and balance sheets.
What other business loans do you have (consolidate)? Before applying for a business loan, you may want to consolidating any existing debt you have. Taking on more debt than you can handle will cause you to lose your business.
Look at cash advance companies, like Payroll Financing Solutions, instead of banks. They will give you the money you need to help your business.
With Financing Solutions (www.fundmypayroll.com), you can apply in 15 minutes, receive a decision in approximately an hour and have the cash now that you need in less than two days. Best of all, there is no long term commitment. You can repay the money in a few weeks or months, when your cash flow is stronger.
The money can be used for any business purpose, such as making payroll or purchasing inventory. You owe it to your business to give them a call.