Can nonprofits apply for SBA loans to get funds for their nonprofit? The Small Business Administration (SBA) traditionally plays a vital role in providing guidance and funding for small businesses—but unfortunately, the SBA does not issue loans for nonprofits. A nonprofit can be a large organization like the American Red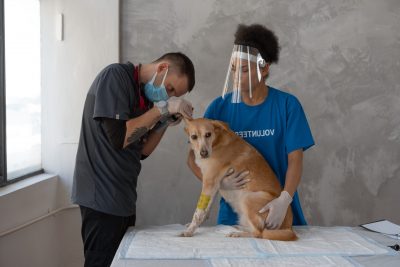 Cross or a small nonprofit in the startup stages, so it begs the question: Why are there no SBA loans for nonprofits?
Although an SBA loan is an excellent financing option for many small businesses, business loans for nonprofit organizations are unfortunately not available.
You might remember the 2020 CARES Act amended the SBA's Emergency Economic Injury Disaster Loan (EIDL) program to include business loans for nonprofit organizations. Likewise, the Paycheck Protection Program (PPP) under the CARES Act also allowed for SBA nonprofit loans. However, these stimulus loans for nonprofits were restricted to those nonprofits affected explicitly by the coronavirus pandemic and has such stopped providing funds for nonprofits. So what are your other options when seeking loans for nonprofits?
Don't worry; you have alternatives, such as Financing Solutions' Nonprofit Line of Credit Program, non-SBA-backed loans from local and commercial banks, and even private loans from your current donors.
Approximately half of the American workforce works for small businesses, including small business nonprofits. As the backbone of our nation, these organizations need help and support and, often, nonprofit small business loans. Most people believe that the government provides funding or business loans for nonprofit. However, the reality is the SBA loan program works through authorized banks which still maintain some stringent conditions for loan approval. Nonprofit organizations have especially unique requirements for working capital, cash flow, and monthly obligations, which can be difficult to meet when loans for nonprofits are scarce. There is a possibility of receiving nonprofit business grants. However, the grant process is complex and extensive, and there are a lot of competing nonprofits applying for the same grants.
Financing Solutions' Nonprofit Line of Credit Program
During the 2008 great recession, it became apparent to many small businesses and nonprofits that the commercial banking system was not designed to work with companies with yearly revenue under $10 million. Yes, the SBA loan program was created to help small businesses, but in reality, the SBA loan program still had certain restrictions. So, nonprofit business owners were left with the challenge of how to get funds for a nonprofit organization.
Lenders that catered to funding specific industries started to replace commercial banks. One such company was Financing Solutions,a leading provider of business loans for nonprofits in the form of a 501c3/not-for-profit line of credit, which carved out a niche in providing Nonprofits with a Line of Credit. Financing Solutions is now the leading provider of lines of credit to smaller nonprofits throughout the United States which is helping to fund nonprofits when cash flow is termporarily down.
A nonprofit line of credit is a type of loan for nonprofits—a predetermined amount of money a nonprofit organization can access when needed. It is an affordable cash backup plan that helps nonprofits when cash flow is down or expenses are up. In many cases, the nonprofit line of credit is mainly used by nonprofits for essential expenses that must be paid on
time, such as payroll, rent, etc.  A dip in cash flow at a nonprofit is often only temporary due to a delayed reimbursement or a seasonal slowdown at certain times of the year.
Financing Solutions specifically designed its line of credit program with nonprofit loans in mind. Plus,
It has an excellent reputation—A+ rated by the BBB with 5-star-rated reviews.
No collateral or personal guarantees are required.
There's no cost to set up the small business credit line and no cost when the credit line is not being used.
It's an easy-to-set-up credit line with a no-obligation 2-minute online application
It features an online customer web portal to request funds, track payments, schedule payoffs.
The credit line can be paid off in days, weeks, or months—whenever you like
Even when funds are drawn, the small business credit line is inexpensive
There's no obligation to use the small business line of credit
The business line of credit stays in place for 12 months and is easily renewed
Simple documents are required to set up a business line of credit like IRS Form 990 and the nonprofit's bank statements.
Do Commercial or Local Banks Provide Loans for Nonprofits?
Most banks like Well Fargo, Bank of America, and others are willing to work with nonprofits. However, there are specific qualification restrictions on loans for nonprofits that make it hard to actually get funding. Nonprofits are required to offer collateral and personal guarantees. Collateral is an asset a bank could sell to recover losses in case of default. Personal guarantees are required by a commercial bank and are enforced if the nonprofit organization defaults on its nonprofit business loan. The person signing for the bank loan on behalf of the nonprofit would be putting their personal collateral on the line if the nonprofit defaults.
Is a Bank the Cheapest Option for a Loan or Line of Credit?
A commercial bank loan or line of credit may be the cheapest option depending on how often your nonprofit uses the credit line or the size of the term loan. But banks charge annual setup fees plus a yearly maintenance fee that can be thousands of dollars. A bank might also require audited financials from a CPA, which can be expensive.
Lastly, bank loans for nonprofits can take considerable time to get and keep in place. Count on it taking two to three months to get the application filled out and the backup documentation together. Plus, add some additional time for the bank to review everything.
Is a Private Loan From a Donor an Option?
Getting a private loan from a donor or board member can be an option, but there are some considerations to be aware of.
The Internal Revenue Service (IRS) has specific restrictions about who can loan money to a nonprofit. Some of those restrictions include:
Is the donor under/over-compensated for the nonprofit loan?
Is someone in the nonprofit benefiting personally from the nonprofit loan?
Has the nonprofit board been consulted and approved the nonprofit loan?
Lastly, receiving a private loan from a donor may be a good one-off. Still, many executive directors feel uncomfortable going back to that same donor numerous times when more funding is needed.
What is an SBA Loan?
SBA loans are highly sought-after loans for small businesses. They are so competitive because of their very favorable loan and repayment terms. These include lower interest rates and longer pay back-terms. Plus, the bank is guaranteed some reimbursement if the
loan defaults by the government. These loans are reserved for highly qualified borrowers and, thus very difficult to obtain. Because of their favorable terms, they are highly flexible, and businesses can use them for various purposes.
The competition is stiff to get one of these loans, and it is often challenging to get approved. So while this might seem like the ideal type of loan for nonprofits, unfortunately, it is not an option, as you will read below. We will present you with alternatives to this type of loan later in the article.
Why Can't You Get an SBA Loan for Your Nonprofit?
So, does the SBA provide 501c3 business loans? The simple answer is no. There is not a specific nonprofit SBA loan. But don't be discouraged; when it comes to loans for nonprofits, there are now other options.
SBA loans for nonprofits are part of their SBA Microloan Program. Under the microloan program, SBA loans are provided to intermediaries for nonprofits, and these companies then offer loans to nonprofits (but not all types of nonprofits are eligible for microloans). The rest of the monies in the program go to for-profit businesses.
In other words, these intermediary companies get the SBA loans and then dole out the money to other companies. Even if your business does fall into this category, you should be aware that there are numerous terms and restrictions. For example, the term for these loans is about six years. It's also a secured loan, which means it requires you to pledge collateral which is often very hard for nonprofits to offer.
The intermediary, not the SBA, makes all eligibility requirements and creditworthiness decisions on loans for nonprofits. In addition, there are various fees from the lender that you are required to pay.
So, while it is an option for nonprofits to qualify for SBA loans from the intermediary program, it can often be tough to actually secure these loans for nonprofits. Furthermore, intermediary loans offer less than favorable terms and loan amounts, and, as we mentioned, the application process is competitive. This whole ordeal may leave you looking for another option altogether.
Is There an Alternative When You Can't Get an SBA Loan for a Nonprofit?
Financing Solutions is the leading provider of lines of credit for nonprofits. Our criteria are simple, and the line of credit is easy to get. Your nonprofit must have at least $100,000 in yearly revenue to qualify for these types of loans for nonprofits. In addition, someone on the board, or an officer, must have a 650 or greater credit score. There are no personal guarantees needed, and no collateral is required.
The nonprofit line of credit costs nothing to set up. And there's no cost if the line of credit is not being used, making it an excellent backup plan. There are no restrictions as to what the line can be used for. Many nonprofits tap their line of credit when reimbursements are delayed and payroll is due. As a nonprofit, you likely have various cash flow and working capital needs, making a line of credit an excellent financing option.
Unlike a long-term loan, there are no penalties for early repayment. You can pay back the money as soon as your government grants or donations come in. This represents your best option for short-term nonprofit financing.
Best of all, it's easy to get a quote for your line of credit. You need to fill out the two-minute online application, and we will send a no-obligation offer for you to consider. Your Relationship Manager from Financing Solutions will go over the quote with you. If you decide to move forward, we will need four months of bank statements, your most recent IRS Form 990, and a few other documents.
Financing Solutions, an A+ BBB and 5-star-rated company, is a direct lender and has had hundreds of nonprofits as clients.
501c3 Financing
Clearly, the SBA is not a good option when seeking loans for nonprofits, but there are solutions out there that fund organizations like yours. An important first step is to clearly identify your business's unique financial needs. You should define your current needs and your projected needs so that you can find a financing option that works for you in the short and long term. Financing Solutions can work with you to meet these needs and provide an option that works best for your business.
Get the right source for 501c3 financing—look no further than Financing Solutions. You can get the fast nonprofit funding you need to go from good to great.